According to the Worldwide German as a Foreign Language Survey¹ (2020), 15.4 million people are learning German worldwide. Of these, 11.2 million people fall on Europe. The number of German learners is still very high and their needs are fundamentally different. It is therefore not surprising that there are many course formats and learning and teaching materials for learning German. This article aims to highlight some teaching materials that have proven themselves in practice and are suitable for adults to learn German.  
Books for learning German
What books are appropriate for adult learners?
Unfortunately, a general answer cannot be given here, because the individual interests of learners play a role in determining whether a particular book is suitable for achieving the learning objectives that have been identified.
However, there are some textbooks and learning materials that have already helped many learners successfully achieve their educational goals. Below you will find some book recommendations for different degree courses, for self-study, for intensive training in grammar, vocabulary, pronunciation and specific skills such as writing (text production) or reading (reading comprehension).
As part of the integration measures, the demand for literacy courses has increased. Literacy courses are essential in the pre-school sector as well as in adult education. It is aimed at illiterate people and people who learn iterations. Textbooks are specifically aimed at participants who are unaccustomed to learning
The textbook used in  integration courses with literacy  is  here! Alpha  of the Hier! textbook series  .
This textbook is intended for illiterate participants who want to prepare for integration courses. It is organized in small steps according to the target group and presents the sounds of the German language according to their occurrence. After this initial relief and sensitization of the participants to the phonemic structure of the language, the letter(s) were finally introduced. In addition, the groups help to carry out first language work and playful activities, to promote the independence of the learners and to standardize the teaching material.
The course and workbook "  Let's go – German in everyday life  " have been developed from practice and adapted to the needs of the target group. It is aimed at adult learners without prior knowledge who are looking for an initial linguistic and cultural orientation. The very heterogeneous group composition is taken into account in that the learning content follows a steady progression and can start with each lesson. In addition to the print edition, a digital copy can also be purchased.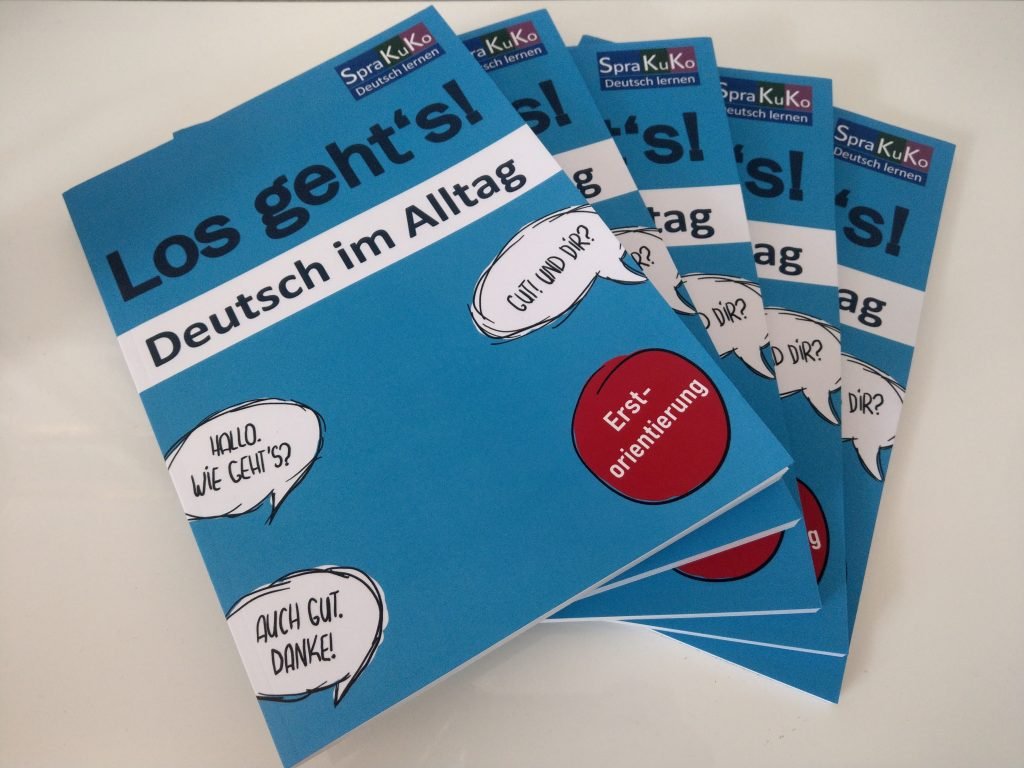 Different textbooks are used in the  integration courses. Please first ask your employer if a course-based textbook has already been selected. Below, I'll go over a series of textbooks by Hueber-Verlag that you can use to prepare participants for the German Test for Immigrants (DTZ).
Step by step in everyday life and at work
 Hueber-Verlag's Step by Step Textbook Series  in Everyday Life and Work is structured in small steps and gently guides participants who are accustomed to learning and writing in four volumes to level A2. Subvolumes A1.1 and A1.2 also prepare for the  Start Deutsch 1 exam  , while subvolumes A2.1 and A2.2 prepare  for the Goethe A2  or  DTZ certificate  .
The step-by-step guide to DTZ  from Hueber Verlag  is perfect for a DTZ target setup. Each lesson begins with a review page, in preparation for the next lesson. There is also a communicative entry page before learning steps A – D and E to go through the transfer of learning materials. At the end of each lesson you will find an overview of important grammar and communication as well as a double page to prepare for the DTZ exam.
For basic level courses , I recommend the Moments  textbook series  from Hueber Verlag. It is an intermediate textbook series for the basic level and covers levels A1 – B1. The textbook encourages collaborative learning and takes into account the results of motivational research. In our review, we were particularly impressed with the textbook's modern orientation, which was created by optimizing the match between print and interactive versions. In addition, the course book offers many stimulating visual, audio and visual stimuli that additionally support effective learning. Lesson topics, always accompanied by protagonists, create a personal connection and enhance the learner's motivation. Additional course films create more authenticity and ensure the activation of many sensory channels for learners,
The Moments  A2 course book is expected to be published  in September 2021, and the B1 course book is due for publication in 2022.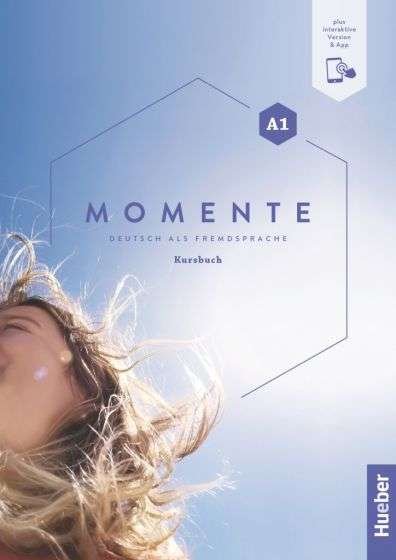 In A2 courses with participants who are accustomed to learning and want to achieve rapid learning success, the Spektrum  A2 +  course and workbook are recommended  . It follows a steep progression in terms of content and includes diverse topics from daily life, work, and studies.
The textbook series "  Context  " by Klett Sprachen Verlag is divided into three volumes and six sub-volumes from level B1+ to level C1. It is a follow-up book to the well-known Aspects textbook series   . The textbook series is up-to-date in terms of content and technology and is aimed at all teachers and learners who want to teach or learn German in a multimedia and digital way.
In our German courses we will use context B1 + because it lends itself to different teaching formats and is best suited for teaching the language in online courses. We like that the introductory pages provide a stimulating and varied introduction to each chapter, the topics are varied, grammar is presented inductively, speaking skills are specially trained in the context of everyday life and work, and there are many passages on grammar, idioms and strategies, as well as documentaries on cultural topics.
Anyone involved in modern teaching will be very satisfied with this textbook!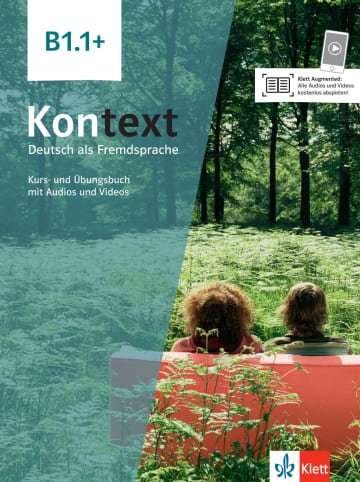 Of course, there are also many textbooks for B2 courses  , each with their own advantages and disadvantages. When choosing a textbook, you should always be clear about your goals for the lesson and how your course is structured. Always keep in mind the needs and interests of your learners. We choose the Kompass DaF  B2
book  for our B2 courses because we not only want to develop the general language skills of our learners, we also want to prepare them for language challenges in their studies and in professional life. A very important criterion when choosing a textbook was that it was prepared for different exam formats. With the Kompass DaF textbook series  intensive preparation for the digital TestDaF, DSH, Goethe-Certificate B2, Goethe-Certificate C1, telc Deutsch B2 and telc Deutsch C1 Hochschule exams is possible.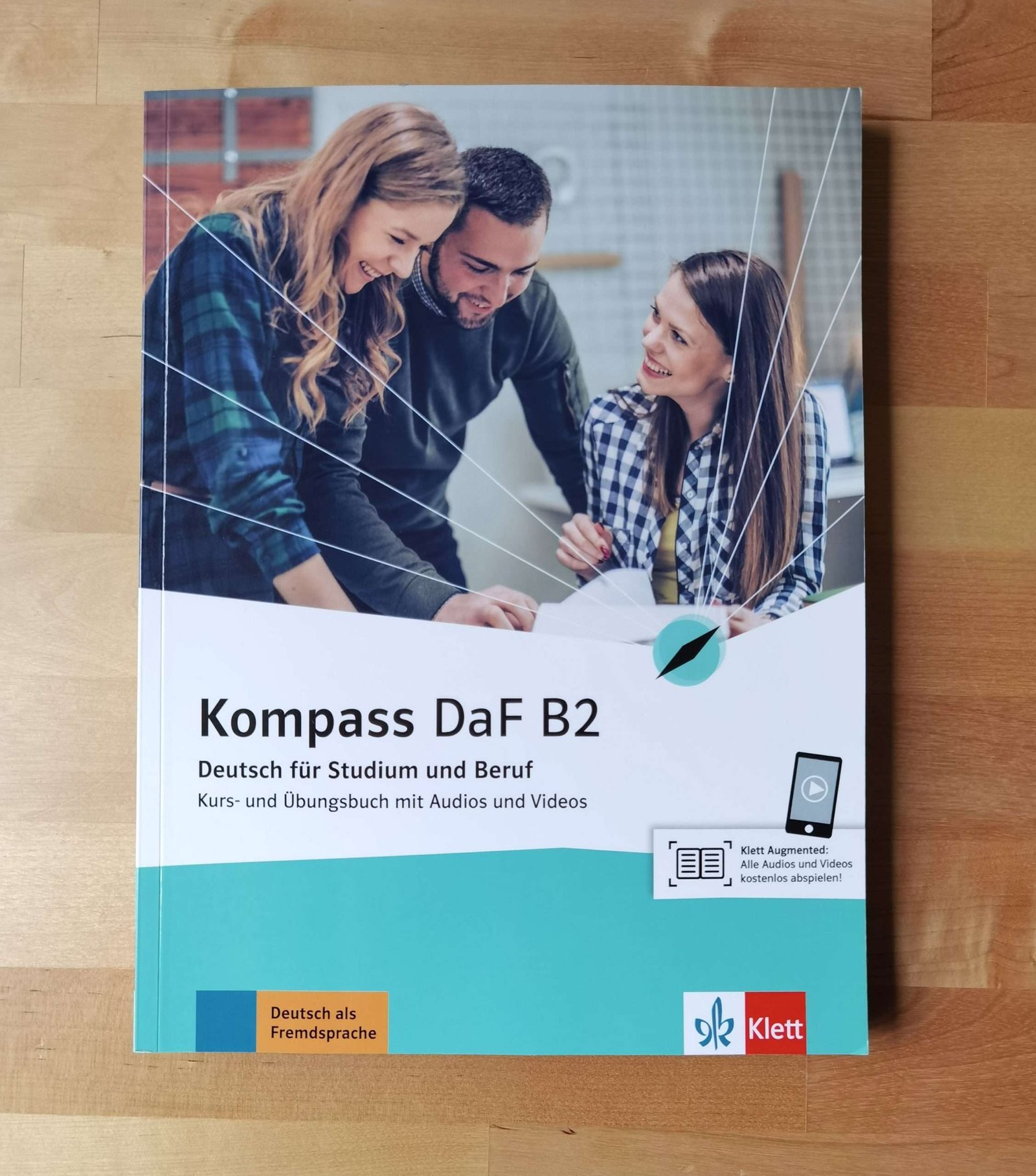 The Kompass DaF C1 textbook   in two parts (C1.1 and C1.2) takes you to the C1 language level and prepares you linguistically for a degree or a job. At the end of each lesson there are exercises to prepare for the exam (for example, the digital TestDaF or DSH).
The company's DaF  textbook series  is ideal for professional language courses  . Unlike other textbooks, which usually combine general language and professional language content, this textbook is specifically oriented to the professional context and should be understood as a textbook on economics. When making your choice, please keep in mind that this textbook should only be used if the target group wants to acquire professional language skills and vocabulary relevant to work.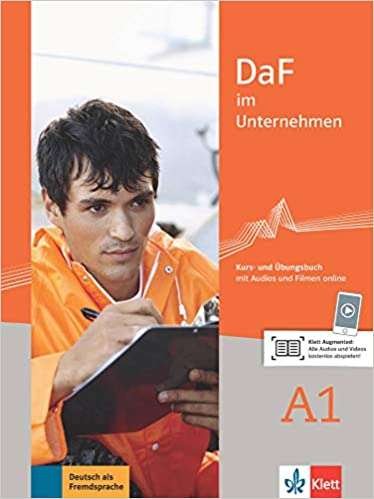 The Focus German textbook series guides    learners from B1+ to the C1 language level. In addition to everyday language topics, the textbook series includes current topics from everyday working life. For professional language courses with the final target B2 according to the GER, we decided on the textbook Focus German B2 because the topics are persuasive for the job, which is a new edition for 2021 and is available as a digital version on BlinkLearning and is therefore usable in our online courses.
For the C1 final objective professional language courses , we follow the content progress of the Focus German  textbook series   and use the third volume for C1 courses, in which the language skills required for highly skilled professions are taught with the help of the course and the workbook.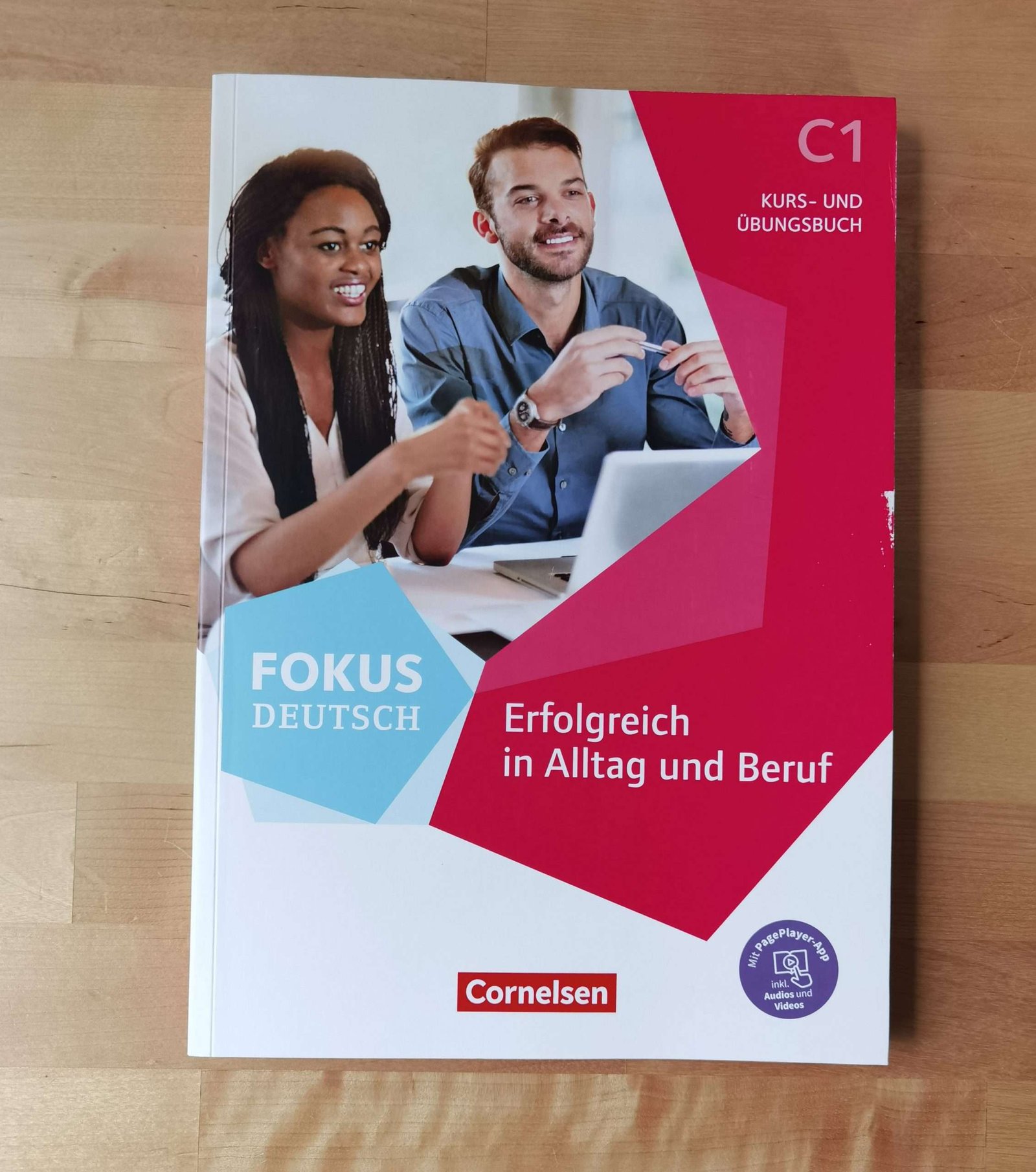 German language for medical professionals
Doctors, professionals or prospective physicians are advised in the process of getting acquainted best with a textbook that will prepare them linguistically for a position in the medical profession in a German-speaking country. The textbook teaches  people in the medical profession  frequently used vocabulary and important expressions that occur in everyday medical work.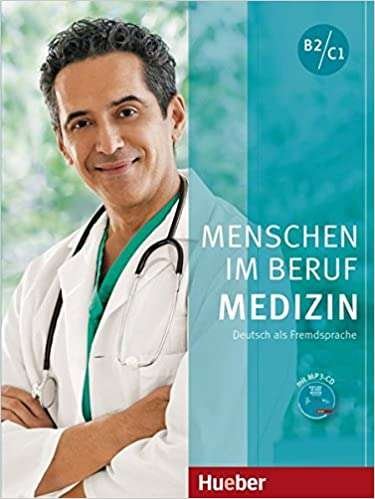 German language in nursing
The need for qualified personnel in the nursing professions remains high, which is why the federal government has taken measures to facilitate foreign skilled workers' access to the labor market. In order to be able to meet the language requirements for a position in the field of nursing, textbooks that convey the necessary language skills that professionals must provide in everyday work are particularly suitable. The textbook  People in the Nursing Profession  by Hueber Verlag meets these requirements and can be used in conjunction with a course-based textbook.
Learners who already have a good core vocabulary and now wish to  systematically expand and deepen  it will find adequate self-study support in the I'm Lost for Words… exercise book. The exercise book  is suitable for learners at a language level from B1 to C2  . A detailed review can be found here.
Grammar practice A1 to B1
Grammatik mal vier from Klett-Verlag is   one of the most informative grammars of practice, conveying important information about the country as well as objectively appropriate vocabulary and colloquial characteristics as well as grammar. You can get your own impression of this Code of Practice in our product review. If you just want to repeat, standardize and deepen grammatical structures, you should take a look at Grammatik aktiv A1 – B1 from Cornelsen Verlag.
In this overview, we have decided to present German grammar exercises for the higher level, as they cover language levels from B2 to C2.
Other very good practice grammars, such as Cornelsen Verlag's Grammatik aktiv or Sicherheit! From Hueber Verlag only considers grammar topics up to C1 level and is therefore not included here.
However, the grammar of the exercises is excellent and definitely worth checking out. The grammar rules presented here are intended for all learners who want to deal with the grammatical structures of the German language and deepen their knowledge of grammar. But this grammar practice is also very convenient for teachers (native speakers) to quickly look up important grammar topics in advanced German courses.
Source: sprachekulturkommunikation.com